residential assisted living
Spread Your Wings With Senior Living
Deciding to move to a senior care community is difficult. Older people often feel uneasy about leaving their homes and entering an independent living community or assisted living. As a family member, you may worry about entrusting the care of your loved one to others. We understand the effort it takes to overcome these fears. We encourage you to explore senior living options to determine if it's time for assisted living for your loved one. Through compassionate care, extensive knowledge, and loving staff members, we hope to show you how your loved one can attain greater freedom. Peace and security are possible for you and your family!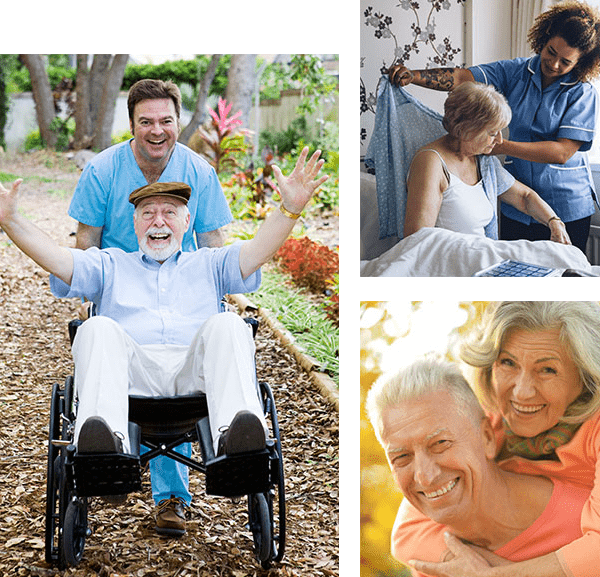 Benefits of Mariposa Grande Senior Living Life
Whether your loved one needs short-term assisted living or a long-term care, they will enjoy the senior living community we provide. Those in our care enjoy community activities and social gatherings that allow older adults to form enriching friendships. Creating bonds through shared interests enables the seniors in our community to thrive.
The many amenities we provide encourage our seniors to enjoy daily living to the fullest. Social opportunities, fun activities, and quality care ensure that your loved one has more chances for socializing than ever before while in assisted living. They will find their days filled with productive and enjoyable activities and may make firm friendships. Being part of a thriving community helps seniors increase their sense of well-being and uplifts their outlook on life.
Mariposa Grande Senior Living Services
At Mariposa Grande Senior Living, we pride ourselves on the quality of service we provide. Our residents receive the best care from our wide variety of services, some of which are listed below.
Assisted Living
Assisted living communities can help seniors manage their medication and eat a balanced and well-prepared diet.
Independent Living
You can make special memories as you redefine the meaning of senior moments through independent living.
Memory Care
Our memory care communities provide a comfortable place for people living with memory loss or Alzheimer's disease.
Medication Management
Many senior living communities offer medication management to seniors who take multiple medications for various health issues.
Respite Care
Respite care can give you a much-needed break. Our trained professionals take over your caregiving duties, ultimately making you a better caretaker.
Freedom Through Senior Living
A key motivator in the search for assisted living facilities, a skilled nursing home, or other senior living community is loss of freedom. Your loved one may struggle to perform daily tasks as they did before or may not have the motivation to be active. Home care may not be feasible.
Through our services, residents and their families regain a sense of freedom and security. We help seniors feel confident in what they are motivated to do while ensuring that they have the necessary assistance in doing difficult tasks.
Seniors living in our community receive housekeeping and laundry services and no longer worry about cooking for themselves. Our trained nutrition specialists offer balanced, delicious meals. We create an increased sense of security through our location's closely monitored entrances and exits, while delivering an increased sense of freedom with our transportation services.
24/7 Care
Dressing assistance

Bathing assistance

Medical services
Housekeeping
Laundry

Room cleaning

Meal services
Expert Caregivers
Continuously trained

Provide individualized care

Compassionate and nurturing
Lectus a sagittis malesuada posuere tristique viverra.
Joy and Health for Older Adults
If your loved one wants to explore a short-term stay, we are happy to help! We offer memory care services for those who need a more permanent solution for their loved ones. On-site medical services and nursing care ensure that residents who experience health problems get treatment in the comfort of their own space, meaning less disruption.
Helping our residents retain a sense of well-being is incredibly important to us, and we take health complaints very seriously. In order to keep the residents in our care happy and well, we tailor their medical and therapy options according to their needs and preferences. Creating an atmosphere of trust is vital. We prioritize communication with residents and family members so that you always feel fully informed about your options.
Photo Gallery
Along with the assurance that your loved one is in the best possible hands, we provide a warm senior living community and conscious personal care. Please visit Mariposa Grande Senior Living and tour our amenities for yourself, or call us at 602-439-7307 to learn more about what we can offer those you love.