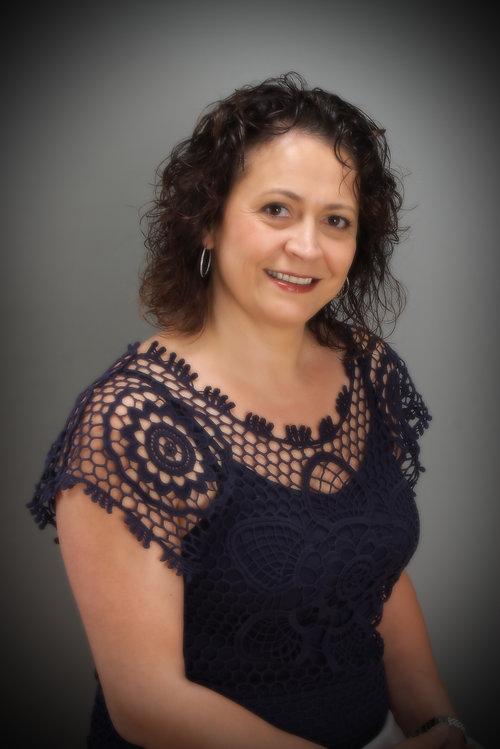 Gabriela Istrate
Gabriela immigrated to the United States from Romania in July of 1999, a decade after the fall of the communist regime that reigned over the small European country. She found work as a caregiver in an assisted living home where she discovered her passion for the field. Her strong determination and willpower guided her and her husband to later purchasing the home and founding Golden Age Residential Care I in January of 2001. She later went on to open another home and Golden Age II opened its doors in October 2003.
Gabriela is an acknowledged leader in the Arizona Assisted Living community. She is certified as both an Assisted Living Manager and a Certified Dementia Practitioner (CDP). Gabriela is a past Board Member of the Arizona Assisted Living Homes Association (AALHA) and past member of Professional Association of Senior Referral Specialists (PASRS) , AZ ALFA and HSP West, all of which are professional organizations for the senior living industry.
All the comfort of Home
For over two decades, Golden Age Residential Care has prided itself in offering affordable, high quality care within an atmosphere that contains all the aspects of home.
Our facilities include residential homes, modified to contain all of the resources necessary in order to meet the needs of your loved ones.
Senior Living in a Caring Community
Moving to a senior living facility does not mean an individual has to give up their independence. Everyone deserves to experience retirement in a place they can happily call home, even if it's away from "home."
If you or a loved one struggles to live a full life at your current residence, our senior living community welcomes you. We can offer as much or as little support as you may need at this stage of your life.
Our living areas and community spaces are both beautiful and functional for all needs and preferences. At our independent living community, we prioritize quality care in a vibrant community. Our amenities ensure that you enjoy your golden years in a safe, comfortable, welcoming environment while remaining in control of your daily living and personal needs.
Our staff helps with light housekeeping and daily living support and is available around the clock, so our residents never have to worry about anything other than keeping busy with the things they choose to do to enrich their days.
The quality of our care is in the finer details. Our residents can expect the following:
Comfortable, clean living spaces for quality relaxation
Services that promote independence and allow for convenience
A team of friendly care providers you can trust
Our facility is more than a place to live. Here, our residents can find a home.
At Golden Age Residential Care, our commitment to fun is no joke. We work hard to provide enrichment activities that will spark excitement and joy in our residents. Moreover, we seek to help them foster meaningful relationships with others who share their interests.
Our dedication to high-quality senior living is personal. For example, we understand how challenging it can be to find the best care methods for a loved one needing assistance with activities of daily living (ADLs) or with Alzheimer's or dementia. Our memory care community provides personalized memory care services to ensure a safe, positive environment for older adults who struggle with cognitive impairment at any stage. Our team will get to know you or your loved one and your needs so we can provide the best care possible. Caregiving with empathy and respect is the foundation of our approach, so you can trust that your loved one is in good hands.
Reviews
We cannot adequately express how pleased we are with the personal attention you showed our mother. You treated her as a member of your family, with dignity and respect.
The care my father received from the Istrate's was excellent. That was the only place where he was comfortable. They provided me with peace of mind. They always took the time to listen to my father and were patient with him. I will always be grateful to them.
We had mom in a top tier assisted living facility prior to moving her to the Pinnacle Peak home. At the assisted living faculty she was not getting the care she needed, and never went out of her apartment for anything – meals, socialization, etc. We knew mom needed better care so thru our geriatric care manager we found Pinnacle Peak home. From the very beginning Gabriella and her team set out to get mom to socialize and take part in activities. She has become much more of her old self taking part in games, art activities, and the other social activities they offer. She is also eating her meals now in the dining room rather than in her apartment alone like she was in the assisted living. Gabriella and her team also work well with Sage Hospice who are doing mom's care now. She is getting much better timing with her meds, and they have been using great discretion with some of the as needed meds so as to not overmedicate her. Her room there is very spacious and had enough room for her recliner and bistro table and chairs. It is also well lit with natural light and decorated nicely. Gabriella also does a great job keeping us up to date, sending photos and videos. We work remote and are not in the valley full time during the summer so that is great to get. I would highly recommend Pinnacle Peak Group Home to anyone without hesitation.
Gabriela has a wonderful reputation providing a caring environment for the seniors living at her homes and their families she communicates so well with. She is involved, attentive and works diligently to creative the best possible solutions for her residents. I couldn't be more pleased with the overall successes we have had working together over the years.
We chose Golden Age for my mom to reside in during her last years. This was a great choice! Gabriella was and is a wonderful person and very caring and professional. Mom was very happy there and we felt that she was always in a caring and safe environment. Gabriella always went above and beyond to care for mom and try to accommodate her needs. I highly recommend Golden Age.
I feel that your home – the care, the time, the music, the food – all make everyone feel like they have a second family. The residents are not just people you care for, but your extended family.
We had an incredible experience with our mom living in the golden age residence! Gabriela and her staff were professional and took care of our mom like family!😊
Our Promise
Our dedication to providing compassionate care and exceeding our standard of excellence guides everything we do. We pledge to extend care and compassion to you and your family members as you embark on this new journey and chapter in you life. We proudly serve as caregivers, patient advocates, and long-term companions. If you or a loved one are searching for a safe, comfortable, and fulfilling senior living community, Golden Age Residential Care might be the place for you. Here, you'll be more than a resident. Here, you'll be part of our family.