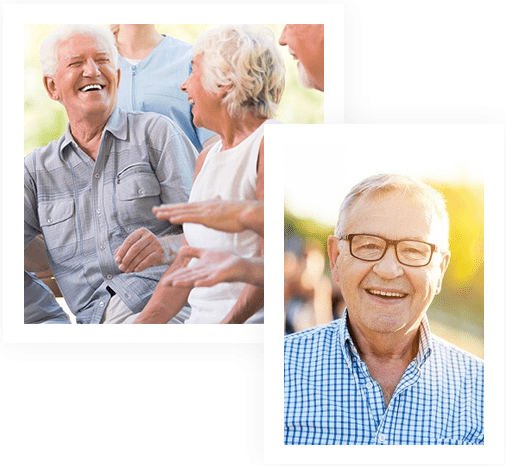 The Next Chapter Starts With Senior Living That Feels Like Home
We strive to provide the best quality care for our senior citizens within an atmosphere that contains all the comforts of home.
At Golden Age, caring is what we do best! We stand by the belief that residents come first. We make every effort to ensure that each and every resident's stay is comfortable and his or her wishes are met.
We offer a variety of senior living options.
Our team provides personalized, around-the-clock care for our residents as needed. We tailor every care plan to each residents' needs and preferences as we create a safe, welcoming, supportive environment.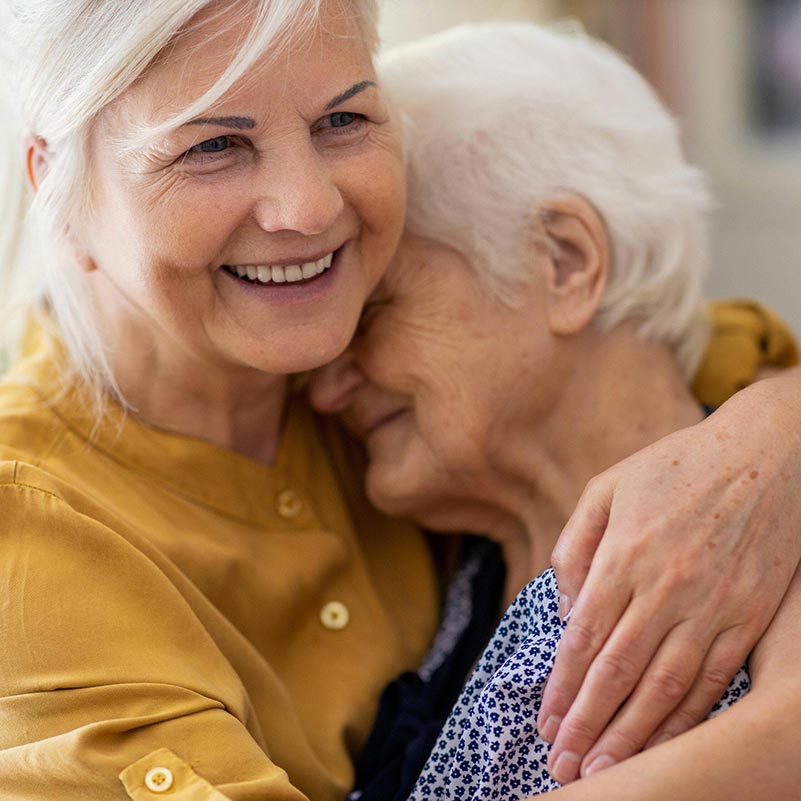 Our Vision
The effects of memory loss on daily life are emotionally challenging for seniors and their families, and we understand that the decision to turn to an assisted living facility can feel difficult. Our collaborative, communicative, and compassionate staff members take a highly specialized approach to memory care services for seniors living with dementia and Alzheimer's or those who simply need extra support with the activities of daily living.
Through a collaborative effort between the resident, family, and care team, we put the resident's well-being first and allow them to feel the most comfort and least amount of confusion possible throughout their golden years. Get peace of mind knowing that your loved one has attentive care in a secure environment that promotes mental, physical, and spiritual wellness.
Residents and their families work with our trained professionals to create a supportive environment and schedule, including:
Professional Medication Management You Can Trust
Most older adults have prescription medication that needs daily administration. We understand that diligent medication management affects the decision about the right senior living community for yourself or a loved one. That's why our trained medical staff can ensure safety and compliance while overseeing medication administration to each resident as medically required.
Simplify the administration of prescription drugs

Integrate directly with your pharmacy

Provide real-time pharmaceutical support
Why Choose Us for Senior Living
We believe that an assisted living facility should provide individualized, nurturing care at all stages of aging. Assisted living is not a nursing home. Residents live in private rooms or apartment-like suites with their own furniture in a home-like environment.
Our staff holds to the highest standards of care while still encouraging you to feel a sense of independence and maintain privacy. We can provide variable levels of care with activities of daily living (ADL), depending on your needs. Nurses and caregivers are available to assist with daily medication, nutrition, and wellness needs.
Residents in our facility have ongoing professional support whenever they need it. We schedule social activities to encourage bonding with fellow residents. We also provide families with important updates so they never lose their connection with their loved ones.
Frequently Asked Questions
Reviews
We cannot adequately express how pleased we are with the personal attention you showed our mother. You treated her as a member of your family, with dignity and respect.
The care my father received from the Istrate's was excellent. That was the only place where he was comfortable. They provided me with peace of mind. They always took the time to listen to my father and were patient with him. I will always be grateful to them.
We had mom in a top tier assisted living facility prior to moving her to the Pinnacle Peak home. At the assisted living faculty she was not getting the care she needed, and never went out of her apartment for anything – meals, socialization, etc. We knew mom needed better care so thru our geriatric care manager we found Pinnacle Peak home. From the very beginning Gabriella and her team set out to get mom to socialize and take part in activities. She has become much more of her old self taking part in games, art activities, and the other social activities they offer. She is also eating her meals now in the dining room rather than in her apartment alone like she was in the assisted living. Gabriella and her team also work well with Sage Hospice who are doing mom's care now. She is getting much better timing with her meds, and they have been using great discretion with some of the as needed meds so as to not overmedicate her. Her room there is very spacious and had enough room for her recliner and bistro table and chairs. It is also well lit with natural light and decorated nicely. Gabriella also does a great job keeping us up to date, sending photos and videos. We work remote and are not in the valley full time during the summer so that is great to get. I would highly recommend Pinnacle Peak Group Home to anyone without hesitation.
Gabriela has a wonderful reputation providing a caring environment for the seniors living at her homes and their families she communicates so well with. She is involved, attentive and works diligently to creative the best possible solutions for her residents. I couldn't be more pleased with the overall successes we have had working together over the years.
We chose Golden Age for my mom to reside in during her last years. This was a great choice! Gabriella was and is a wonderful person and very caring and professional. Mom was very happy there and we felt that she was always in a caring and safe environment. Gabriella always went above and beyond to care for mom and try to accommodate her needs. I highly recommend Golden Age.
I feel that your home – the care, the time, the music, the food – all make everyone feel like they have a second family. The residents are not just people you care for, but your extended family.
We had an incredible experience with our mom living in the golden age residence! Gabriela and her staff were professional and took care of our mom like family!😊